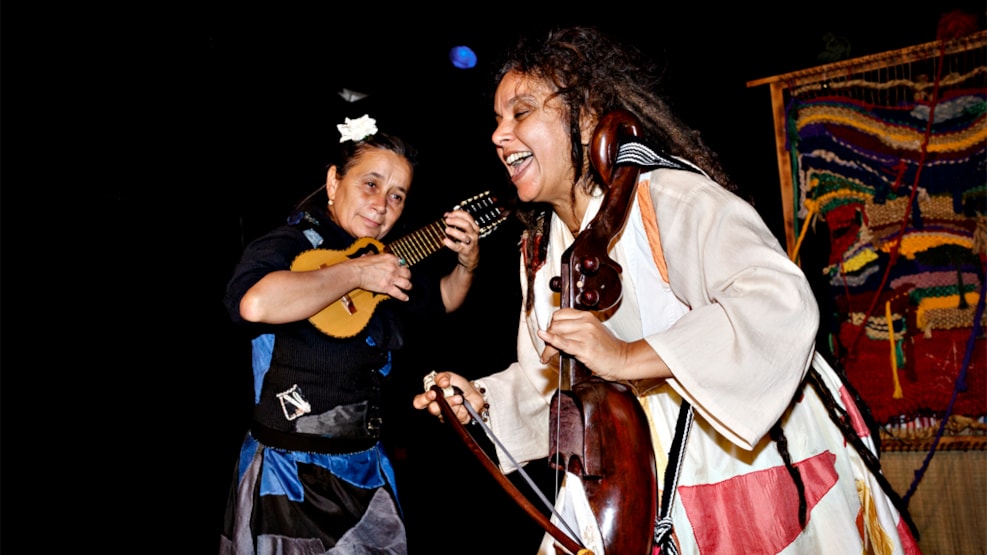 Premiereforestilling: Like a Lily
When Parvathy Baul and Sandra Pasini met last time in India in 2020, they had a wish to create a song performance together. Then the COVID came into our lives. This performance was born during the COVID period through online meetings. So the wish became a dream.
Let's imagine that a tapestry collects the diversities of the world to weave them together; imagine that the songs could transmit the universal feelings which belong to all human beings, and make us feel for a moment, similar, united, even if we are different.
Let's imagine that we have the freedom to give up what we have achieved, and to be what the dream suggests us in the moment 'now'!
Like a Lily is a space where songs, colors, actions, dance and storytelling create a living experience.
In this singing-performance we dedicate nine songs to persons that we've met and to whom we haven't met. As a scenography we have chosen the structure of a window. This window is a Tapestry of rainbow which represents human state of being.
We come from different cultures and styles of performing practice. Since 2020 we have chosen these songs and evolved them further. It took over two years to create this unique way of coming together and to weave our voices, our songs, and our music traditions and cultures into this tapestry of rainbow.
In Like a Lily you will hear songs from the Baul tradition of India, songs from the Italian folk tradition and songs composed for the performance by Sandra Pasini.
Billetter købes i døren.